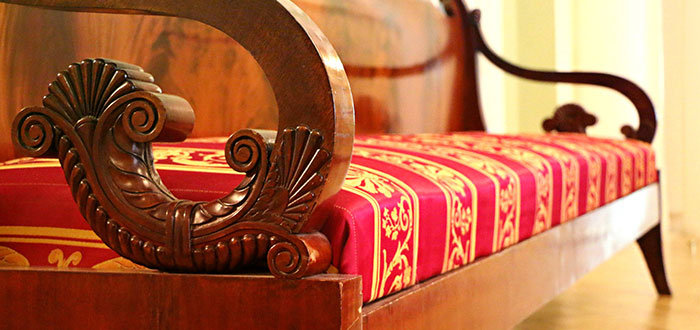 When it comes to antique furniture restoration from Howell to Lansing the best choice is Foxwood Restorations. Antique furniture restoration is a great way to keep that beautiful piece of furniture in your family for generations. When you bring your piece into Foxwood Restorations we first clean and examine the piece. If it is a wood piece we assess the condition of the wood. From there we decide if it needs to be stripped, or just needs a clear coat.
Next, we need to determine if it was painted. If the furniture is painted it may have originally come that way. But usually, if it is painted the owner was trying to hide stains or damage. In addition to the condition of the wood, we need to determine if it is a solid piece. Older pieces from before 1960 generally are solid wood, some newer pieces could be particle board and not worth restoring.
Also, when determining how solid it is, we examine the glue and screws. Finally, we determine how dark the wood may become if refinished. After our assessment, we will cover all our options with the furniture and what is best for your needs.
Howell To Lansing We Service Them All
Located in Brighton, we service all of Brighton, Howell, Lansing and all the cities in between. We pretty much cover them all on the 96 corridor. In addition, we have been providing furniture restoration services for over three decades. If you would like a free estimate, simply fill out our form here or give us a call at 810-220-0123.  We take extreme pride in our work and have provided quality restoration services to these cities and more:
Brighton
Howell
Lansing
Flowerville
Willinston
Okemos
Of course, our clients from Lansing have been using our services for years. Some of the older homes and buildings in the Lansing area have some of the most beautiful older furniture. So if you are from the Lansing area, please contact us today and see what we can do for you and your furniture! If your furniture was damaged by a leaky roof in the Howell area, contact our friends at Eastbrook Construction. They are one of the best roofing contractors around!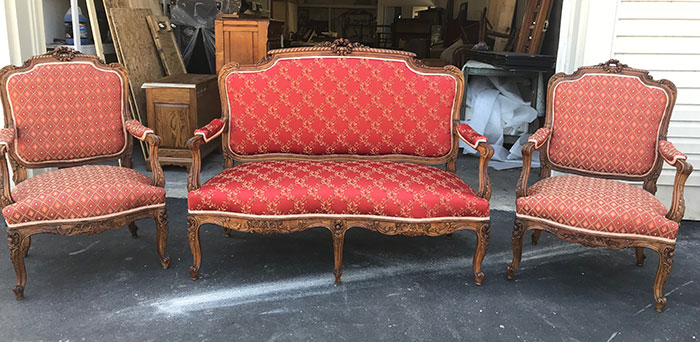 What Makes Something Valuable?
At Foxwood Restorations, we get a lot of questions about determining the worth of the antiques that people have.  As a rule, we tell our customers that anything in good condition that passes through two generations starts increasing in value. A generation can be loosely defined as 20 to 25 years. A piece of furniture at least 10 years old is usually worth restoring. The structure of the furniture as well as the materials it is made of are superior to anything made in the last 10 years. I do not recommend restoring any furniture that is less than 10 years old.
Today,  things that were made in the sixties and seventies are beginning to increase in value. Using this guideline, you may begin to think how does value relate to money or how to determine the value of an antique in Brighton or Howell. An object can vary tremendously in value based on its materials,  age, or by its creator. Value also varies with demand, quantities available, and the specific appraisal.  It is also important to know that the auction value is not the same as the retail value.
To get a true value take an average of all of these values:
Fair market retail value
Gift value
Insurance value
Discount value
Auction value
Trade value
Wholesale value
Estate value
Distress value
Materials Value
If you need furniture restorations in Brighton or Howell, contact Foxwood Restorations today.