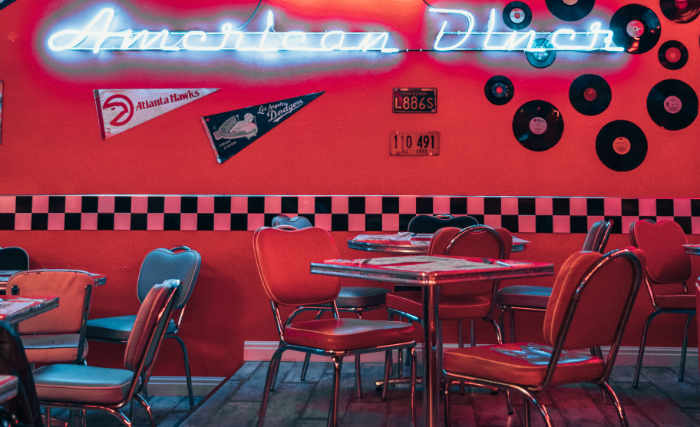 If you are a huge fan of the 1950s or 1960s then you are probably familiar with retro furniture. Finding just the right piece to complete the retro look of your living room or kitchen can be a hard thing to do. Some furniture stores do carry retro feeling furniture, but they are not the authentic versions. To find some of the authentic retro furniture visiting antique shops or local flea markets can be your best bet.
Of course, some of the condition of these older pieces may not be the greatest.  Especially at a flea market, the quality can really range from good to bad there. But if you want it to look like it did on the showroom floor in the 50s and 60s, then bring it to Foxwood Restorations. We can restore the old furniture to look like it did all those years ago. In addition, we can make the whole set look and match the look you are wanting.
Retro Furniture Chairs And Tables
One look that is really becoming popular is the 50s diner look for your kitchen. From the red top bar stools to the cool design on a small table, the diner look can really make your kitchen look unique.  Sometimes you do not have to look far to find this cool look. Many older relatives that no longer want it may have some of these just sitting in a basement. If that is the case, bring them to Foxwood Restorations.
Another popular retro item is the roll top Tambour desk. We can help restore the wood by sanding and staining or fix drawers and hinges.  Here at Foxwood, we can reupholster the stools or chairs and clean the metal to give it that clean new look. Kitchen tables can also be restored to look brand new. The retro look is pretty popular in many households, and if you have old retro pieces bring them by today so we can restore them. Give us a call at 810-220-0123 or leave a text and we will be more than happy to help you!