Foxwood Restorations specializes in furniture restoration including; furniture refinishing, furniture repairs, furniture stripping and sanding, as well as, furniture upholstery.
From your antique furniture restoration to upholstered couches and chairs, Foxwood Restorations in Brighton MI, is your local furniture expert.
Located in Brighton, Foxwood Furniture restoration and repair serving all Livingston, Oakland, Washtenaw Counties, and Birmingham Bloomfield area.
Make sure you check out our blog posts where you will find all kinds of interesting articles on our services. We offer information on antique refinishing, painted faux projects, and furniture upholstery. Also, check out our Gallery of photos. There you will see pictures of; before and after chairs and benches and a large variety of antique furniture.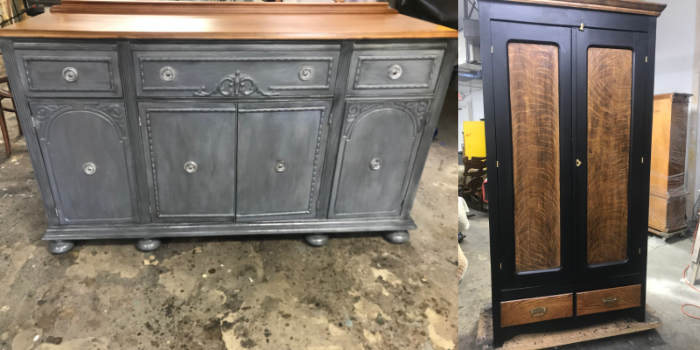 Our clients have asked what color is on the doors at Foxwood. The color is a blended custom color on the door that is layered and created in the Foxwood Shop. The image above is an example of it.
Get A Quote Today!
Outdoor Teak Furniture Restoration
At Foxwood Furniture Restorations, we can restore any of your Teak Furniture. Teak wood is one of the most durable and elegant wood you can find today. In addition, the wood is naturally weather resistant which makes it ideal for outdoor furniture. Contact us for teak furniture repairs.