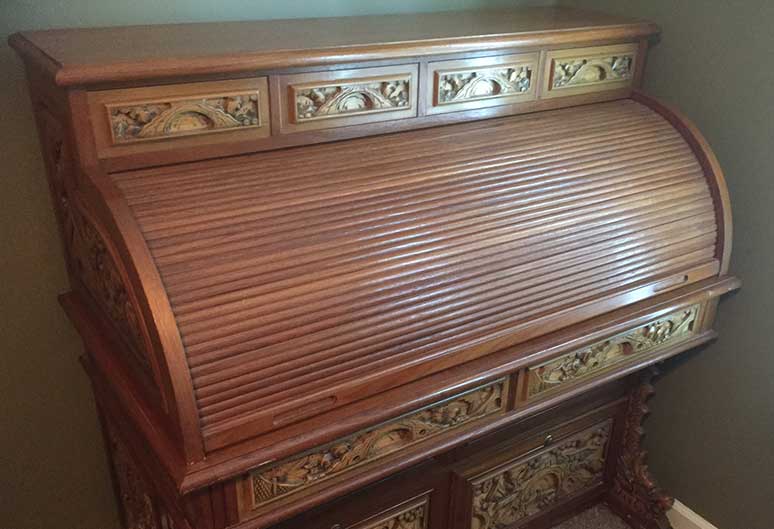 Tambour roll top desks are great pieces of antique furniture. If your desk is damaged or seen better days, contact Foxwood Restorations. When searching for furniture repair in Plymouth or Canton, consider Foxwood. At Foxwood Restorations, we specialize in antique furniture repair. In addition to furniture repair, we also reupholster, paint, and many other services for your furniture.
The Best Furniture Repair In Plymouth
We have been servicing the Plymouth area for decades. Not only have we been servicing Plymouth, but Canton as well. Along with the tambour roll top desks, we repair and restore quite a large number of antique items.  Foxwood can repair, chairs, tables, lamps, desks, couches, lounges, and much more. Today's furniture does not last nearly as long as a well built antique piece. The quality of today is nowhere near it was back in the day.
Furniture of yesteryear was built to last, while furniture now is built to be replaced in 5 years. If you have quality furniture that you want to restore to its former glory, then Foxwood Restorations is your right choice. In addition to restoring your furniture, our experts will sit with you and help you decide exactly what you need to be done. Reupholstery of chairs and couches is a great way to breath new life into them and we can help you with that.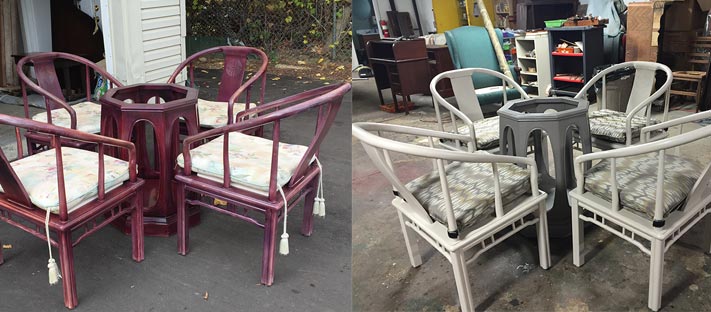 Have you recently experienced a fire or flood that damaged your furniture? At Foxwood, we can help with fire damaged or flood-damaged furniture.  Does your furniture look chipped or faded? Our furniture painting services can really make a difference for your furniture. Like we said before, we service all of Plymouth and Canton, Michigan and can handle all your repairs.
Finally, give us a call today at 810-220-0123 or use our easy estimate form for an accurate quote. Restore your quality furniture back to its former glory!