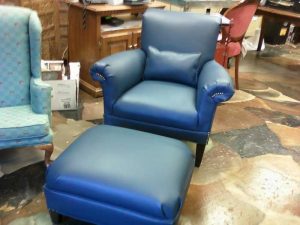 Ottoman History
For the month of August, Foxwood Restorations is highlighting the ottoman. For many, the ottoman has provided people with a fashionable form of seating dating back to the late 1820s. When it first debuted, it was originally made up of a simple upholstered box with a few loose cushions and a back. Also, the original version of this furniture had four seats arranged around a central box or two seats arranged back to back. After 1850, a new more complete version of ottomans was introduced that was modeled after a French gossip seat with the sitters facing each other.
Ottomans were not found everywhere. If you wanted to see an ottoman you would be most likely to find one in ballrooms, galleries, and other large spaces. In these settings, people were expected to only use them for a brief second and not lounge in them. Today, this piece of furniture is a regular staple in most homes.
Brighton, Michigan Furniture Repair Services
Do you have an ottoman that needs to be reupholstered in Brighton? Foxwood Restorations is open Tuesday through Friday from 12:00 pm to 5:00 pm and by appointment, Saturday, to serve you. Furthermore, we take pride in all of the furniture repair services that we provide for Brighton area residents. Foxwood Restorations also has over 70 years of experience restoring furniture back to its original state or even better! Finally, contact us now so that we can get started on restoring your furniture today!