Living in Michigan's rural areas near Howell, such as Fowlerville, or Meridan Charter Township comes with a natural "farmhouse feel". When you own such a beautiful home on a large plot of land, you can't help but to want to bring the country feel into your home. Some call it a way of life per se. But, as years pass, some of your farmhouse furniture decors may need a little restoration. Whether from wear and tear or just natural aging, Foxwood Restoration can help revitalize your beautiful farmhouse furniture.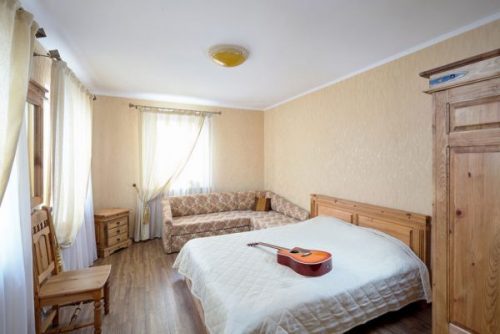 Refurbishing Farmhouse Furniture
In order to maintain the authenticity of your furniture, it is important to select the best local furniture restoration company. For years, Foxwood Restorations has been the number one furniture restoration business for residents of Oakland, Livingston, or other surrounding areas. We are located in Brighton which is on the border of several rural townships. From frame repair, farmhouse tables, to farmhouse chairs and reupholstering services, we can make your furniture look luxurious once again.
Preserving the History of Your Home Furnishings
We understand that many of your home's furnishings carry a history. Maybe a beautiful armoire that has been passed from generation to generation needs some beautification. Or your old dining room table needs a fresh coat of paint to go with your new decor. Both modern, as well as antique furniture,  can be restored to bring out its natural beauty once again. Maybe people love to buy these homes. Especially when they are near or at retirement. Many get new furniture with rustic or country design, however, real antique furniture mixed often fulfills the ambiance.
Does your business have farmhouse furniture?
We get calls from a lot of rural businesses that need repair and restoration work. Unfortunately, some are due to fire and water damage which more frequently occurs in older properties. Most are from commercial business owners wanting to make a great impression. Here are a few or the more obvious types of businesses that need furniture restoration:
Bed and Breakfast Furniture
Country stores
Cider Mills
Libraries
Museums
Please Contact us today for more information about repairing or restoring farmhouse furniture.