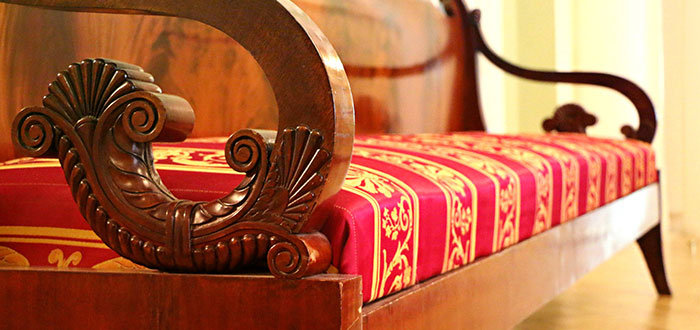 When it comes to antique furniture restoration from Howell to Lansing the best choice is Foxwood Restorations. Antique furniture restoration is a great way to keep that beautiful piece of furniture in your family for generations. When you bring your piece into Foxwood Restorations we first clean and examine the piece. If it is a wood piece we assess the condition of the wood. From there we decide if it needs to be stripped, or just needs a clear coat.
Next, we need to determine if it was painted. If the furniture is painted it may have originally come that way. But usually, if it is painted the owner was trying to hide stains or damage. In addition to the condition of the wood, we need to determine if it is a solid piece. Older pieces from before 1960 generally are solid wood, some newer pieces could be particle board and not worth restoring.
Also, when determining how solid it is, we examine the glue and screws. Finally, we determine how dark the wood may become if refinished. After our assessment, we will cover all our options with the furniture and what is best for your needs.
Howell To Lansing We Service Them All
Located in Brighton, we service all of Brighton, Howell, Lansing and all the cities in between. We pretty much cover them all on the 96 corridor. In addition, we have been providing furniture restoration services for over three decades. If you would like a free estimate, simply fill out our form here or give us a call at 810-220-0123.  We take extreme pride in our work and have provided quality restoration services to these cities and more:
Brighton
Howell
Lansing
Flowerville
Willinston
Okemos
Of course, our clients from Lansing have been using our services for years. Some of the older homes and buildings in the Lansing area have some of the most beautiful older furniture. So if you are from the Lansing area, please contact us today and see what we can do for you and your furniture! If your furniture was damaged by a leaky roof in the Howell area, contact our friends at Eastbrook Construction. They are one of the best roofing contractors around!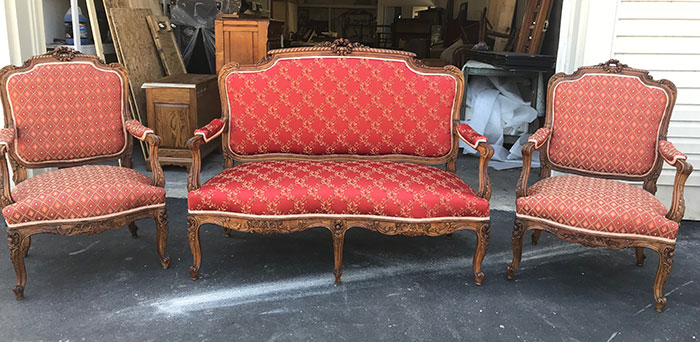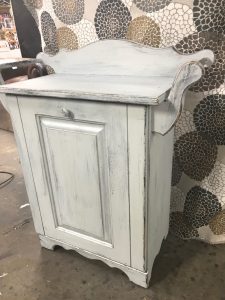 Are you looking for local furniture repair and restoration? Foxwood Restoration provides residential and commercial furniture repair restoration services for fire or water damage to furniture. Whether it is your home or your office, Foxwood Restoration provides an affordable alternative to replacing your furniture. We offer fine furniture and antique repairs stripping and refinishing, as well as faux and custom painting of furniture, hand, and machine cane replacement, rush and reweaving of chairs, and our expert staff can repair, refinish, and restore all of your damaged antique furniture to its former glory!
Chair Furniture Repair and Restoration
We specialize in wood and furniture repair for antiques as well as full reupholstery. So, if you have an old chair that needs it's old spark back or a couch with frayed fabric, we've got your back! Also, we specialize in furniture repairs. We can fix broken chair legs or poor framing. Our goal is to restore your antique furniture back to the original patina and integrity of the piece.
Contact
We have been serving the Livingston, Macomb, and Oakland counties for over 25 years. Furthermore, Foxwood is an  insurance claim specialist when it comes to navigating through your homeowners insurance loss. We have worked with numerous insurance companies such as Allstate, Auto Owners, Farm Bureau Farmers, Frankenmuth Insurance Move, Nationwide, Pioneer Prudential, State Farmers, and many others!
If you are interested in any of our restoration or repair services, visit our large showroom today! The best part about choosing us, we are easy to find! We are right off of East Grand River Ave. We are located at 9894 Weber St, Brighton, MI 48116.  You can give us contact us at 810-220-0123, or use our easy estimate form. In addition, we strive to restore your furniture to the beautiful piece it once was. When it comes to furniture repair restoration, the best in the state of Michigan is Foxwood Restorations.