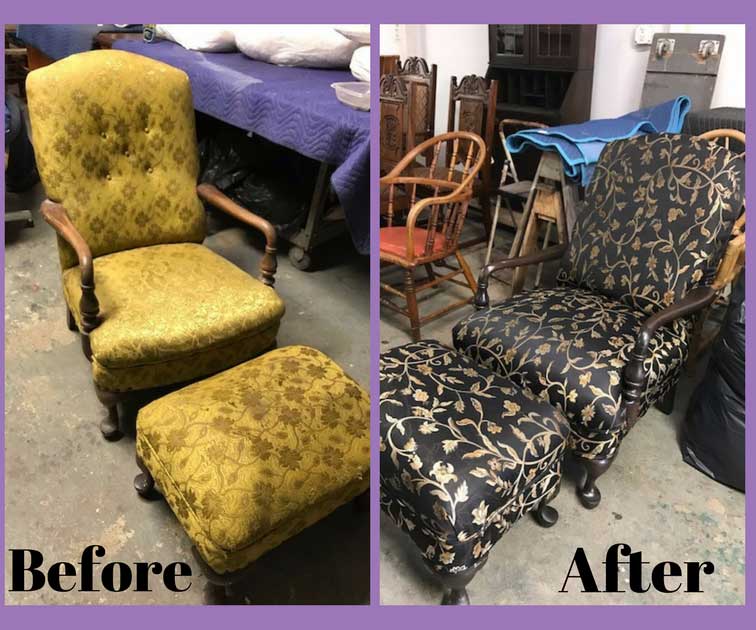 When it comes to looking for furniture restoration near me, your first choice in Novi or Brighton should be Foxwood Restorations. We have been servicing clients from all over Novi for decades. In addition, we are the most trusted furniture repair company in the area. We also work with your insurance companies to help save you money.
Foxwood Furniture Restoration Near Me
Our staff has experience and know how to handle all types of antique furniture. We have old world repair craftsmen, upholsters, experienced refinishers, and furniture moving specialists all on staff. Foxwood is a fully insured and licensed business that you can trust.  Furniture restoration near me is getting harder to find in the Novi area. Lucky for you, Foxwood Restorations is here and ready to help.
 Thank you so much for the excellent work that you did on my dining room set. It is truly beautiful, and it completely refreshed the set. Even my husband adores it, and he is difficult to get any reaction out of in regards to furniture! 

-Alexis
Novi's Best Furniture Restoration
Foxwood Restoration has worked on all types of furniture such as roll-top desks, chairs, couches, dining sets, and much more. Today's furniture just does not have the build quality of some of the more priceless pieces of the past. If you have furniture that has been in the family for generations restore it today. We can help you decide on the right stains, upholstery and look for your furniture.
The best part about choosing Foxwood Restorations, we are easy to find, right off of East Grand River Ave. We are located at 9894 Weber St, Brighton, MI 48116.  You can give us a call at 810-220-0123, or use our easy estimate form. Finally, we strive to restore your furniture to the beautiful piece it once was. When it comes to furniture restoration, the best in the state of Michigan is Foxwood Restorations.