Foxwood Furniture Restoration is a large facility located in Brighton, MI. It is our passion to restore antique furniture that has been damaged and/or destroyed due to a fire, water deprivation, or age. Our facility can work with with insurance companies due to fire or water damage depending on your coverage to help bring your furniture back to its normal form.  With our skilled and crafty employees, we work diligently to refurbish every detail of your antique furniture.
Here at Foxwood Restoration, we have many services in which include:
·         Insurance Repairs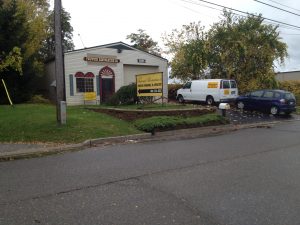 ·         Full Antique Reupholstery and Restoration
·         Furniture Color Replacement
·         Furniture Pick-up and Delivery
We perform restoration projects small to large, no job too small or too big, our facility can handle it. From local customers with home projects to banquet facilities and restaurants looking to re-upholster their chairs and booths, we can do it all. Offering many paint, stain and upholstery fabric options Foxwood Restoration is here to help you find the look for the price you are looking for.
Serving areas all over Michigan, in cities including but not limited to Ann Arbor, Novi, Dearborn, Detroit, Farmington Hills, Bloomfield and Troy, we are experienced restoration professionals, ready to be at your aid.
Please feel free to contact us today if you are interested in checking out our large facility in Brighton, MI or if you would like to restore your antique furniture. It would be an honor to work with you.
Posted In: Antique Furniture Repairs, Antique Furniture Restoration, Furniture Repairs and Restoration, furniture restoration services
Tags: Antique Furniture Repairs, antique furniture restoration, restoration facility brighton mi, Upholstery Fabric Brighton Mi