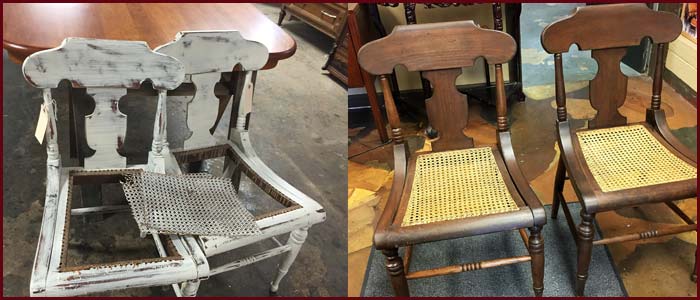 Foxwood Restorations does repair work on chairs. We will re-weave your chair if it needs the hole cane chair replacement. Also, we can replace the press cane as well. We can repair your old chairs to look brand new!
We will then color match the cane to match the original color as close as we can.  Come visit our team at Foxwood Restorations. In addition, we will strip, sand, prep your furniture at Foxwoodrestorations.com. No job is too large or too small at Foxwoodrestorations.com. We are the largest furniture restoration in the midwest. Everything is restored in our large facility in Brighton Michigan.  We specialize in wood and furniture repair for antiques as well as full re-upholstery for all your most precious heirloom furniture.
Foxwood Restorations services West Bloomfield, Bloomfield Hills, Royal Oak, Redford, Warren, Milford, South Lyon, Fenton, Clarkston, Commerce Twp. and Ann Arbor Michigan.  Visit our full showroom of upholstery fabrics.  Come check out our new colors we just go in for 2017.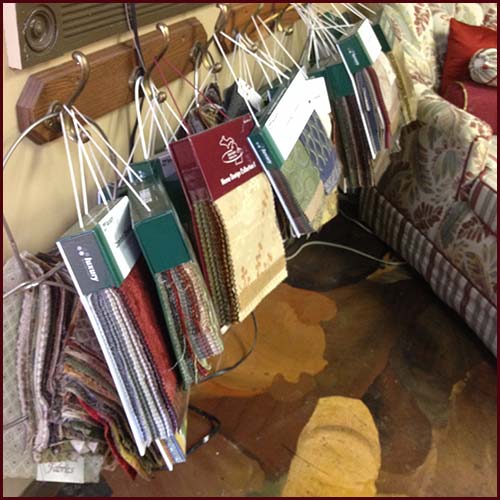 Repair Your Old Chairs Even Press Cane
Visit our expert staff to help you decide the new look you desire for your antique furniture.
Foxwood Restorations is the Midwest most experienced furniture restoration company. Services offered are hand cane replacement, furniture repair, smoke and fire damage removal as well as pickup and delivery if you need it. There is no job too large or small for Foxwood Restoration
Cane Replacement
What makes a cane chair valuable. As a rule, a chair in good condition that passes through two generations starts increasing in value. A generation can be loosely defined as 20 or 25 years. So today in the 2000's, things that were made in the forties and fifties. are beginning to increase in value.
Chair caning is an art that it is done by hand and must be learned by artisans. The cane is a natural live plant product and must be soaked in water and stretched for a certain length of time to be properly installed. The whole cane chairs must be woven like a basket
These cane chairs were immersed in our large industrial strip vat and then gently scrubbed to remove 40 years of old paint.  Then they were meticulously sanded, stained and sealed with a low luster satin sheen. See how beautiful these circa"1930″ cane chairs are after they were stripped, stained and rewoven.
Bring your Rush seat chairs that need replacement to Foxwood Restoration as well. Our experts can re-rush your chair into chairs you will be proud to own.
Love your furniture again at Foxwood Restoration – Come visit are large, heated facility with a showroom full of brand new spring fabric colors. Let us repair your old chairs to their former glory!
Posted In: Chair Repairs, furniture repair
Tags: chair repair, chair restorations, Designer Upholstery Fabric, press cane chairs, Upholstery Fabric