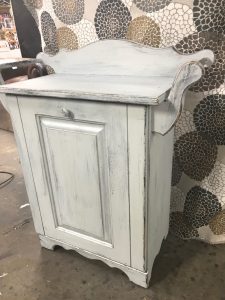 Are you looking for local furniture repair and restoration? Foxwood Restoration provides residential and commercial furniture repair restoration services for fire or water damage to furniture. Whether it is your home or your office, Foxwood Restoration provides an affordable alternative to replacing your furniture. We offer fine furniture and antique repairs stripping and refinishing, as well as faux and custom painting of furniture, hand, and machine cane replacement, rush and reweaving of chairs, and our expert staff can repair, refinish, and restore all of your damaged antique furniture to its former glory!
Chair Furniture Repair and Restoration
We specialize in wood and furniture repair for antiques as well as full reupholstery. So, if you have an old chair that needs it's old spark back or a couch with frayed fabric, we've got your back! Also, we specialize in furniture repairs. We can fix broken chair legs or poor framing. Our goal is to restore your antique furniture back to the original patina and integrity of the piece.
Contact
We have been serving the Livingston, Macomb, and Oakland counties for over 25 years. Furthermore, Foxwood is an  insurance claim specialist when it comes to navigating through your homeowners insurance loss. We have worked with numerous insurance companies such as Allstate, Auto Owners, Farm Bureau Farmers, Frankenmuth Insurance Move, Nationwide, Pioneer Prudential, State Farmers, and many others!
If you are interested in any of our restoration or repair services, visit our large showroom today! The best part about choosing us, we are easy to find! We are right off of East Grand River Ave. We are located at 9894 Weber St, Brighton, MI 48116.  You can give us contact us at 810-220-0123, or use our easy estimate form. In addition, we strive to restore your furniture to the beautiful piece it once was. When it comes to furniture repair restoration, the best in the state of Michigan is Foxwood Restorations.
Posted In: Antique Furniture Repairs, Antique Furniture Restoration
Tags: local furniture repair, local furniture restoration, reupholstery